Awards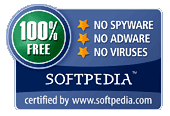 If you found the product useful, you may like to donate us some amount.
Contributors
Here you can find information about people that somehow contributed to this project.
Matthieu Patou - CLUSTER and STATISTICS support + ordering of columns according to source DDL
Jure Mercun - case insensitivity of parsers + correct handling of quoted names
Hans Idink - initial help with support of FUNCTIONs
Anders Semb Hermansen - ignoring multiple whitespace while comparing content of functions
Mikhail Petrov - added support for ALTER SEQUENCE OWNED BY.
Felipe Sateler - added support for IF NOT EXISTS.
Steven Elliott - fixed NPE when search_path contains quoted schema.
Jim Mlodgenski - fixed dropping of default values when --add-defaults is specified.
Download
Another PostgreSQL Diff Tool
Version 2.4